NUMEROLOGY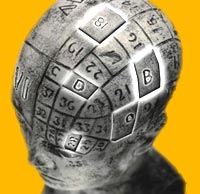 It has been established by scientists that only nine planets in our solar system regulates life in this world. It has also been proved that an exactly similar solar system is repeated in the molecular, revolving round all atoms in nature. Similar to above, only Nine Numbers are ruling this world, without which no calculations in this earth can be made or decisions can be arrived at.
The beauty is that beyond Nine, the rest are repetitions. So to say 10 will be one by adding 1 with zero, 11 will be 2 by adding 1 with 1 and so on. By natural addition any big number can be shrunk to a single number and the final digit is called Spirit or soul Number.
Your Birth dates will also come in to the fold of 1 to 9 scale and respond to the nine planets in our solar system. Your fortune can also be determined by the numbers governing your birth date.
Life is all about choices. Students worried about what next? Office goers worried about what could be the best? House wives about the rest?
Don't worry for anything too much. Do remember that a signature can change your life. An alphabet too..
There are infinite reasons that you may use to justify your action, but remember that life definitions are more to live and dynamic than you can imagine.
Would you like a change? If YES please do contact or mail Aathmartha Jyothidar Thethiyur V.J.Raman to reshape your future.
Mail your birth details viz. Name, Date of Birth, Time of Birth, place of Birth.
Your present Name including initial. Your present house / Flat Name, present house / Flat Number,
Send your birth chart if available send to our mail id vjraman@astrofreedom.com
Allow us to send reply with in 7 days.
Name change analysis Rs.300/-10$.